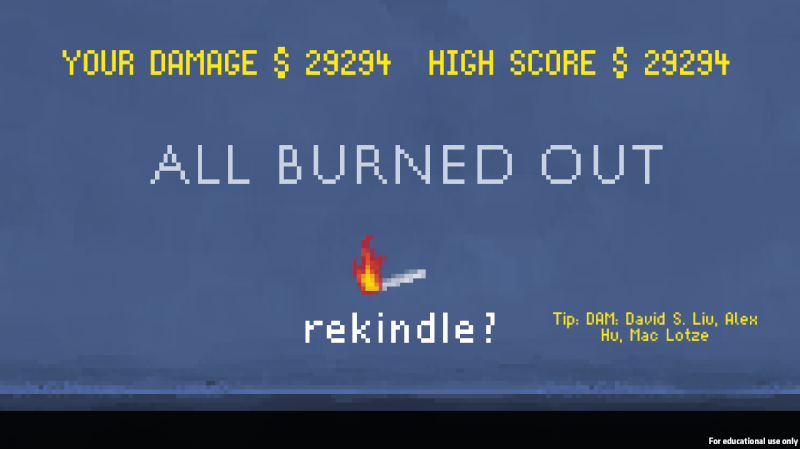 An amazing game from the recent Global Game Jam
"Not Everything is Flammable"
is one of the most addictive games I've played in a while. Nothing matches the feeling of burning down a home and getting rewarded for it! The goal of the game is to keep your flame alive by jumping into other items around a home, the more items you burn, the higher the score you get. I'm still getting the hang of the jumps and rolls, but at the moment my high score is $29,294. See if you can beat it!